Data Discovery, Data Classification & Vulnerability Scans
IBM? Security Guardium? Analyzer, a SaaS offering, helps users efficiently evaluate database security and compliance risk. It can support your risk assessments for GDPR, PCI, HIPAA, CCPA, LGPD and other regulations by helping identify databases most likely to be at risk of failing an audit by using next-generation data classification techniques, vulnerability scanning, and risk-scoring. The risk scoring prioritizes the on-premises and cloud databases containing at-risk personal and sensitive personal data, helping organizations gain insights into where they may need to focus and prioritize their data security and risk remediation efforts.
Start fast
This software-as-a-service offering helps you get started immediately with a guided setup process for data discovery and data classification.
Protect data
Specifically designed to help identify regulated data risks, this service analyzes on-premises and cloud databases to find and present users with prioritized risk information.
Next-generation data classification
A next-generation data classification engine, which also powers IBM Watson offerings, searches data inside cloud and on-premises database tables, and vulnerability scanning uncovers current threats.
Reduce time to value
Pre-built functionality and dynamic dashboards surface data exposures, providing information such as: number of databases affected, severity breakdown, geographic breakdown.
Take action to minimize risk
This service combines the data classification and vulnerability scanning results to provide risk scoring and prioritization information so you can efficiently take focused steps to minimize risk.
Streamline compliance activities
Helps compliance managers, data managers and IT managers get the information they need, at the right level of detail, to collaborate efficiently.
Key Features of Guardium Analyzer
Connect to cloud and on-premises databases
Discover regulated data across on-prem and cloud databases
Leverage next-generation data classification capabilities
Scan for data source vulnerabilities
Identify the level of risk for each database
Get prioritized remediation recommendations
See progress over time
Supports a wide variety of?cloud and on-premises databases
Integrate?insights into other applications
Get reports for auditors
Security and privacy in the cloud
IBM enables companies to scale and adapt quickly to changing business needs without compromising security, privacy or risk levels when using IBM cloud offerings.

Learn more about IBM Cloud security
Product images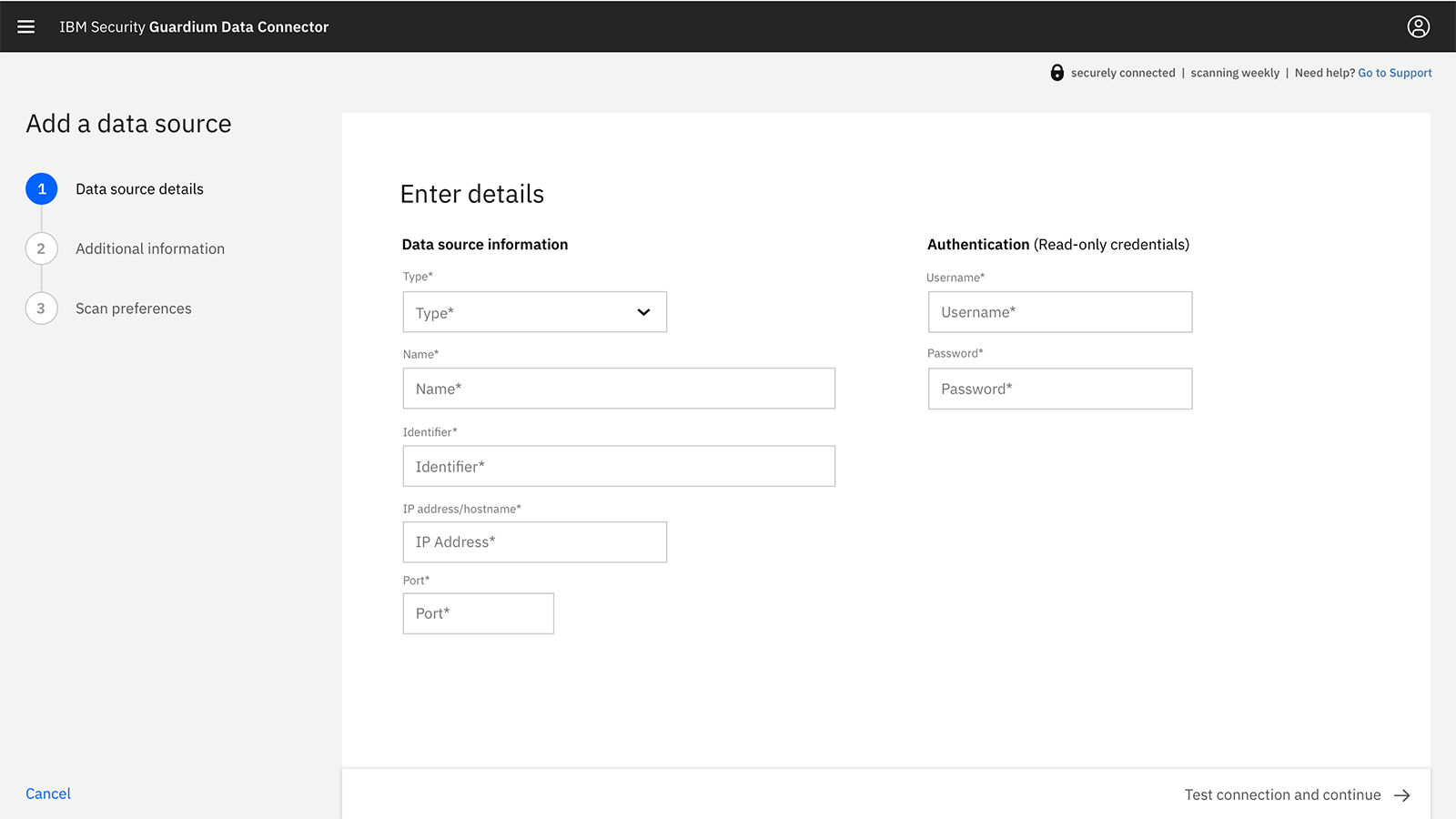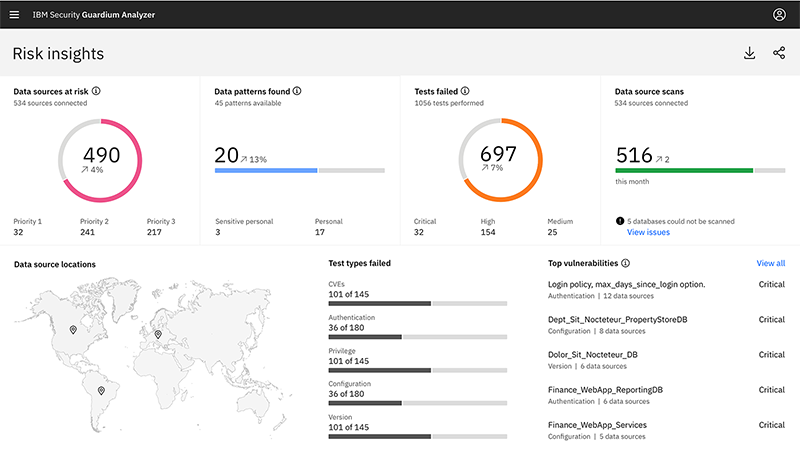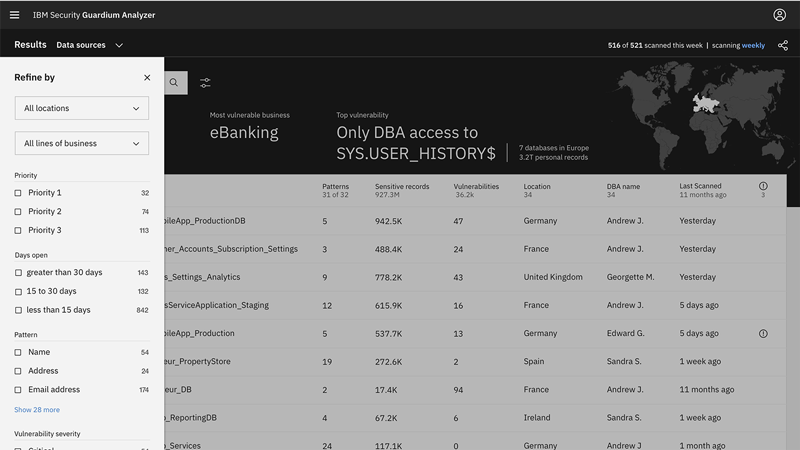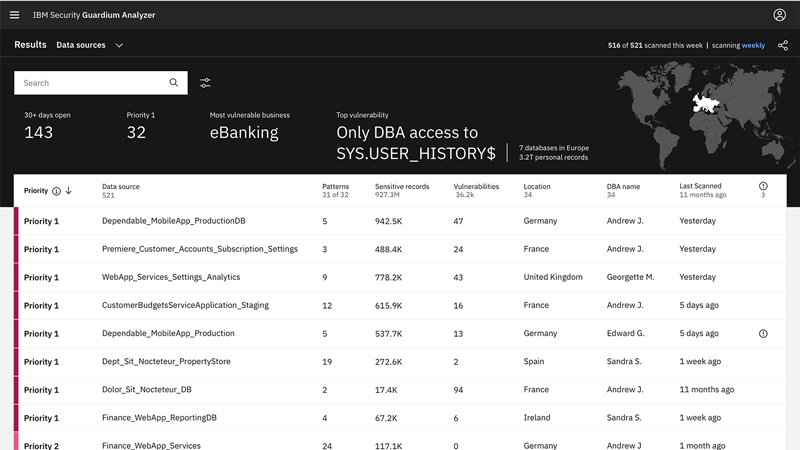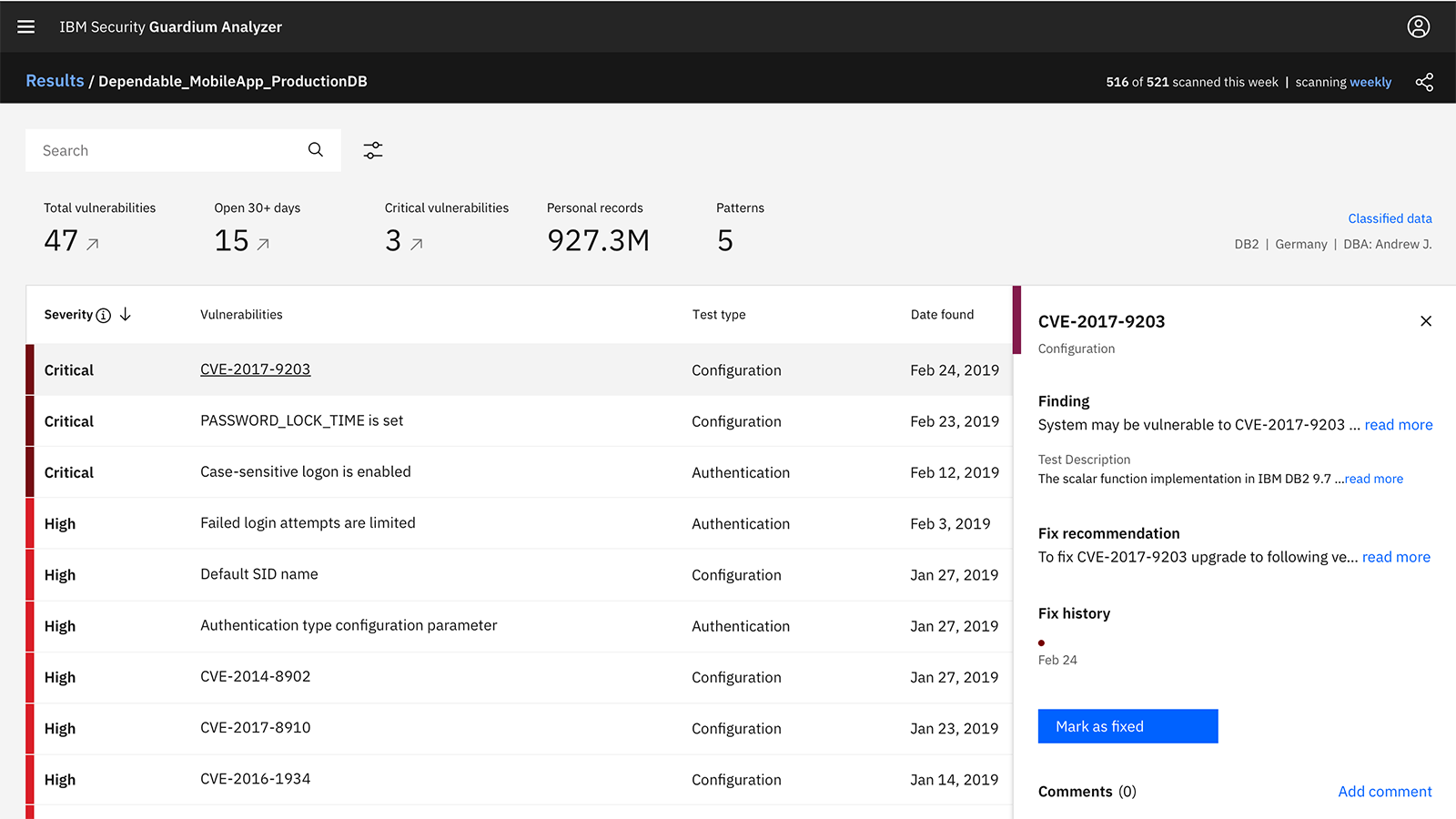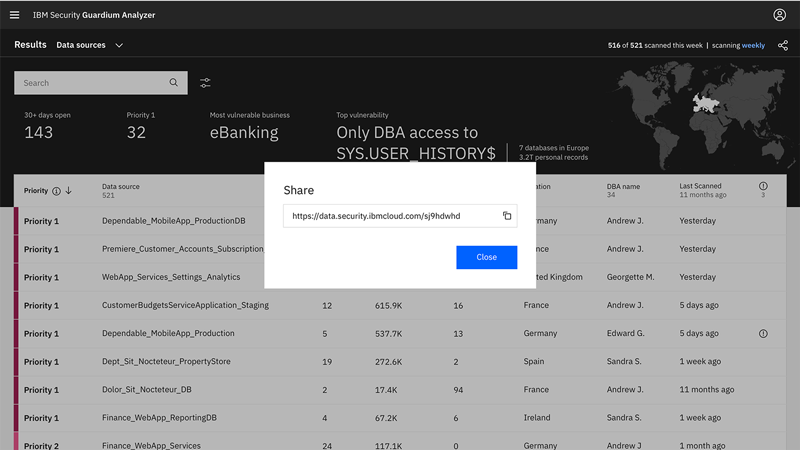 Which option is right for you?
Complimentary Plan

---

Try this free trial to see how Guardium Analyzer can help you find regulated data, assess vulnerabilities and risks, and take action.

Standard Plan

---

With the Standard Plan, pay per scan as the service helps you find regulated data, assess vulnerabilities and risks, and take action.

Professional Plan

---

With the Professional Plan, pay per database connection to help you find regulated data, assess vulnerabilities and risks, and take action.
Expert resources to help you succeed