Blazing the trail on a new SPEC benchmark
IBM? WebSphere? Liberty demonstrates leadership in Java EE performance, which is shown by being first to publish results for the new SPECjEnterprise2018 Web Profile benchmark on Intel Skylake Xeon processors.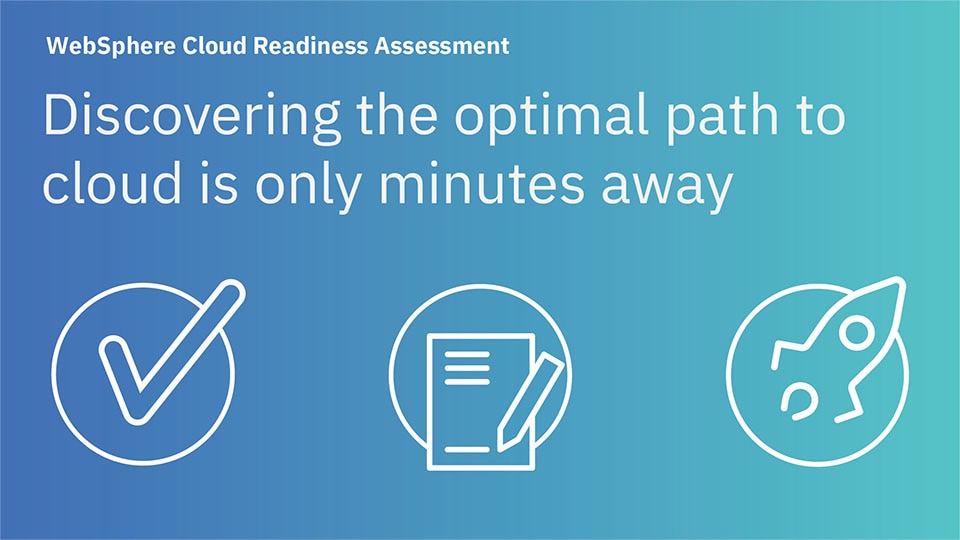 Cost optimization
Reduce costs with hybrid capabilities that provide the flexibility to deploy and manage apps across any cloud and any container service.
Available on the cloud
Get up and running in a hosted cloud environment with IBM WebSphere Application Server on Cloud or take advantage of flexible licensing options with IBM WebSphere Application Server Family Edition.
Create applications and microservices
Deploy cloud-native and web-based apps and microservices quickly with a lightweight and composable production runtime featuring a single administrative console for Java and Node.js apps and APIs.
Connect Java applications to the cloud
Unlock new value with API lifecycle management and cloud services like IBM Watson?, IBM Cloudant? and IBM dashDB?.
Modernize existing applications
Use IBM Cloud Private to help enterprise customers simplify the creation of microservices and other containerized apps, modernizing existing apps through capabilities designed to help reduce costs.
Key IBM WebSphere Application Server offerings and features
Open Liberty
IBM WebSphere Application Server
IBM Reactive Platform
IBM Voice Gateway
More flexibility with App Platform for Hybrid Deployment
Security and privacy in the cloud
IBM enables companies to scale and adapt quickly to changing business needs without compromising security, privacy or risk levels when using IBM cloud offerings.

Learn more about IBM Cloud security
Which option is right for you?
WAS Liberty Core

---

Lightweight production runtime for rapid web and cloud-based application development and deployment.

WebSphere Application Server

---

Flexible, secure Java server runtime environment for enterprise applications, provides advanced performance, redundancy and programming models.

WAS Network Deployment

---

A runtime environment for large-scale and mission-critical application deployments, offers near continuous availability and intelligent management capabilities.

WAS Family Edition

---

Three products under one license for your enterprise. Support for multiple business models and platforms means you are prepared as your needs change.