What the IBM TS4500 tape library can do for your business
IBM? TS4500 Tape Library is a next-generation storage solution designed to help midsized and large enterprises respond to cloud storage challenges. These challenges include high data volume growth in cloud and hybrid cloud infrastructures, increasing cost of storage footprints, the difficulty of migrating data across vendor platforms, and the increased complexity of IT training and management as staff resources shrink.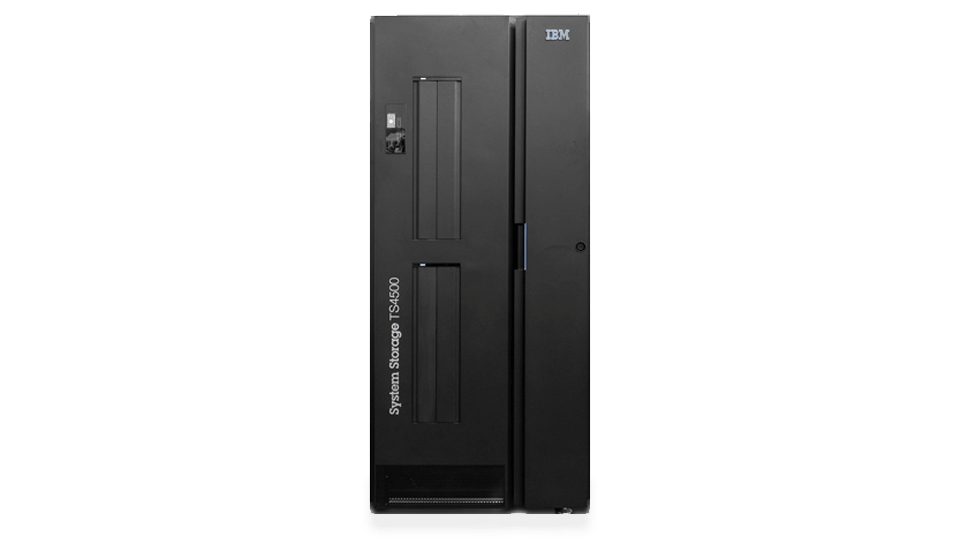 Enable flexible growth
Leverage flexibility that enables the library to grow from both the right and the left side of the first L frame since models can be placed in any active position.
Support capacity on demand
Utilize support for entry-level, intermediate and base-capacity configurations.
Utilize dynamic storage management
Use the Advanced Library Management System to support dynamic storage management, enabling users to create and change logical libraries and configure any drive into any logical library.
Increase overall system availability
Help increase mount performance and overall system availability with dual robotic accessors.
Gain file-level access to data
Access data at the file-level without the need for proprietary applications. IBM TS4500 supports IBM Spectrum Archive with IBM Linear Tape File System (LTFS) technology.
Upgrade with a flexible path
Provide a flexible upgrade path for users who want to expand their tape storage as their needs grow.
Key features of the IBM TS4500 Tape Library
Uncompressed data storage in a single frame
Policy-based automatic media verification
Data encryption and WORM media
Support for multiple tape drive combinations
IBM Spectrum Archive support
Compatibility with the latest IBM LTO? Ultrium? technology
Optional 10U of rack space available above the library
Supports most open-system servers including IBM Z?
Expert resources to help you succeed