What it can do for your business
IBM? Workload Automation is a complete solution for batch and real-time hybrid workload management, available for distributed, mainframe, or hosted in the cloud. Streamline your workload management with an analytics-fueled solution.
Workload Automation 9.5 introduces new features that dramatically improve the way you manage your enterprise workloads and simplify the automation world. Workflow folders to organize and manage jobs and job streams by Line of Business, a powerful and intuitive new dashboard, and a new streamlined container architecture to simplify deployment and management.
Optimize workload management
Improve decision making by using predictive analytics and centralized management, reducing costs by eliminating manual activities as well as the cost of ownership for your central server.
Improve business agility
Enable greater development agility and integration with DevOps toolchain for business and infrastructure agility.
Simplify operations
Simplify the client experience by customizing workload dashboards and providing autonomy and precise governance to application developers and operators with dedicated interfaces for each.
Key features
Powerful and intuitive dashboard
Workflow folders
Unleash the power of containers
Hybrid Workload Automation
Streamline your release management process
Ready-to-use integrations
Self-service automation
Advanced Rerun Flexibility
Connect jobs using variables
Scheduling through REST APIs
Advanced Monitoring
Manage business risk
Security and privacy in the cloud
When using IBM Cloud offerings, your company can scale and adapt quickly to changing business needs without compromising security, privacy or risk levels. Learn more about IBM Cloud security
This offering meets the following industry and global compliance standards, depending on the edition you choose.
To learn about the compliance and certifications for a specific offering edition, consult the Cloud Services data security and privacy data sheets.
Product images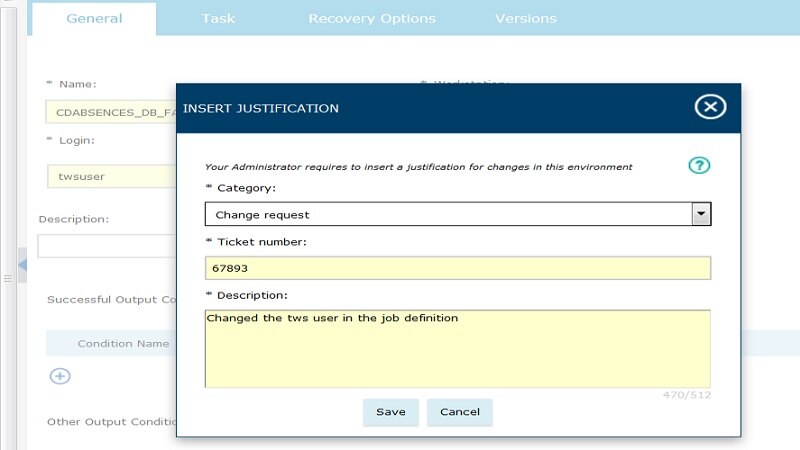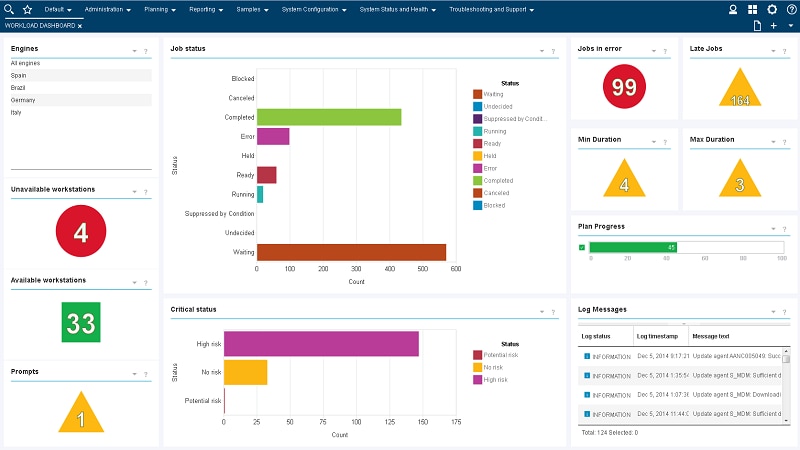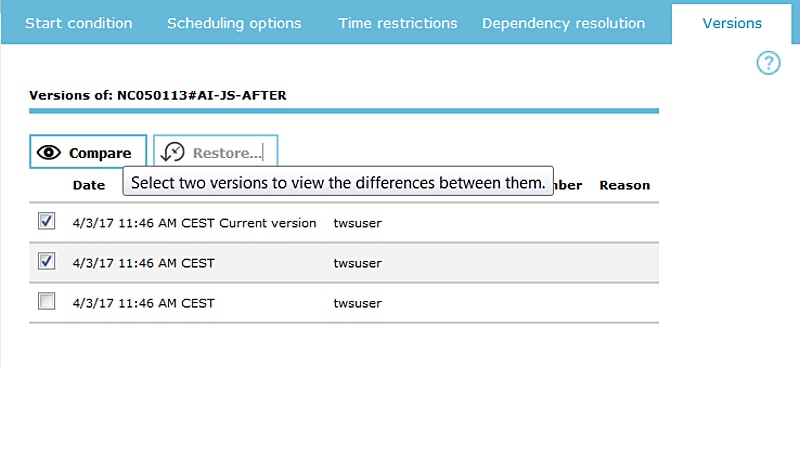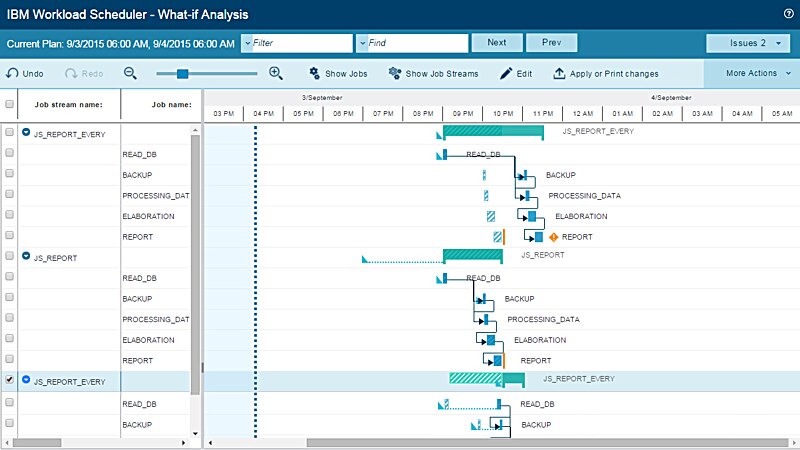 Which option is right for you?
Free 30-day trial

---

Your own fully-functional IBM Workload Automation on Cloud (Software-as-a-Service) to explore automation savings.

Workload Automation on Cloud

---

Accelerate the deployment of business process automation with Software-as-a-Service.

IBM Workload Automation

---

Per job licensed software can be deployed on-premises, in a private cloud, or to public cloud IaaS.

IBM Workload Scheduler

---

PVU-based licensed software can be deployed on-premises, in a private cloud, or to public cloud IaaS.

IBM Z Workload Scheduler

---

Licensed software to deploy to IBM Z systems